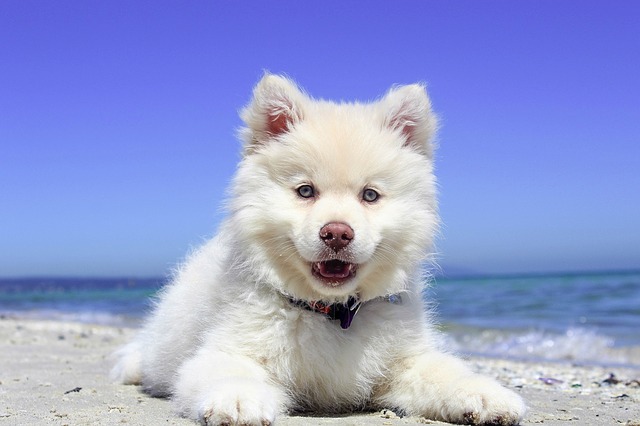 by Medina James

Find more Dog Etiquette tips at: dogetiquette.info
Buying or selling a home is a lot of work, and when you have pets, the process gets even more complicated. Keeping your home clean and staged for buyers is made more difficult with pets, and making plans for them to be out of the house when potential buyers come through can be tricky.
There are some simple ways you can make things easier on yourself, it just takes a bit of planning and maybe a little help from your friends. Being prepared for any contingency will ensure that your pet stays safe and happy during the moving process, and will keep stress and anxiety at bay for you.
Here are some of the best ways to ensure you can get through this transition as easily as possible.
Train your Dog
Even if your pet is well behaved, it's still a good idea to go over some basic commands with him to ensure he won't forget his manners when you have potential buyers come over for a look at your home. You don't have to hire a trainer, these simple commands can be taught at home. Teach him to sit, stay, and get down; go over not jumping up on guests, how to be easy when taking a treat from someone's hand, and not to bark at friends. These commands will help him be more at ease and it will give you peace of mind to know that your pet will be well behaved when new people are around.
Leave him at home
If you're looking to buy a new home, leave your pet at home when you go out house-hunting. Many people view their pets as members of the family and take them everywhere they go, but it's best to leave your pooch at home when you're exploring other people's homes. For starters, there may be potential hazards in the home, or the owners could have an allergy to pet dander. In addition, bringing your dog along can be an inconvenience and liability for your realtor: "As a professional realtor we are responsible for what happens when we are showing homes and you never know what a dog is going to do in a new environment," says Jared Kelley, a San Diego realtor.
If you happen to be out with your dog and spot an open house you're interested in, ask a friend to come and take him while you check out the home. If it's not possible to do so, and you can't get home in time to drop him off, ask about setting up a private appointment rather than bringing your dog inside.
Have a backup plan
When going through the selling process, garner support from friends and family who can help you take care of your pet. It's usually easier to have him go somewhere else than it is to keep him at home while strangers are walking through it, as this can lead to anxiety on the dog's part and may cause him to lash out.
It may not always be possible to have someone come and take your pet, however, so have a backup plan. Invest in a good kennel that your dog can rest in while your home is being shown, and fill it with a comfy blanket and a few toys and/or treats. Give him a nice place to relax and stay calm during what might be a stressful time for him.
Hire the right movers
It's important to hire the right helpers for the job and to make sure they're accustomed to working with animals. Let your pet meet the movers on the big day so they can get used to each other, and let them know where your dog will be during the move. Allowing them to see what he looks like and get acquainted with him will help in the event that he sneaks out during the flurry of activity on moving day. For help finding a pet-friendly mover, click here.
Remember that this period of change can be very difficult on pets, but doing some simple preparation will help things go smoothly. Make sure to be patient with your dog and give him lots of love and attention to prevent anxiety and help him cope in a healthy way.